Lana Schmidt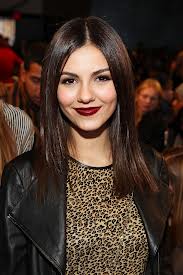 Lana Schmidt is a 16 year old celebrity with anorexia. Her full name is Lana Bella Riviera-Schmidt. She uses Lana Schmidt as her stage-name though.
History
Lana Schmidt was born to Dylan and James Riviera. When she was 5 years old she started making appearances in commercials and other projects. Her parents started fighting about her life and soon enough got a divorce when Lana was 8. After her parents divorced her dad moved out of the house to a mansion in New York. Her dad became a succesful man in Computer Science and became a millionaire. Her mom also became succesful and because the manager of a hotel. She started dating a woman named Dana Margaret and they got married. When Lana was 10 she got a supporting role on a TV show. Four years later the show ended and Lana started her singing career. In a New York minute she became a "B-list" celebrity and was insanely popular among teenagers and tweens.
Personality
Lana is kind and caring. She is very independent yet she fears what others think of her. She currently trying to get over anorexia and is taking secret trips to the mental hospital. She enjoys swimming at the beach in her free time.
Appearance
Lana has long shiny brown hair and mysterious chocolate brown eyes. She is 5'7" and often towers above lots of her friends. She is really skinny and only weighs 100 lbs. 
Community content is available under
CC-BY-SA
unless otherwise noted.